You can request the Non-Prize Ticket Mailing service from GGLotto after the drawing is finished.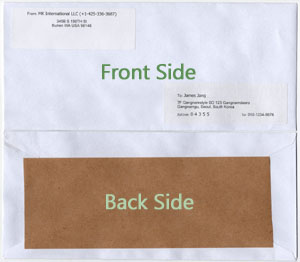 Through this service you can physically receive the ticket(s) that you purchased through the GGLotto service. After the drawing, winning tickets will be cashed by the GGLotto staff at Official US Lottery retail shops, or the Washington Lottery Association. For Non-Prize tickets, you can order them mailed to you for any tickets purchased within the last 6 weeks using this service.
By using this service you can receive your purchased ticket(s) by ordering them mailed to you from GGLotto. When sending your Non-Prize lottery tickets to you by mail, we will only use non-transparent and secure packaging for your privacy. No one will know the contents until opened by you.
A picture of the envelop and one of the contents is shown to the right.
Summary of Non-Prize Ticket Mailing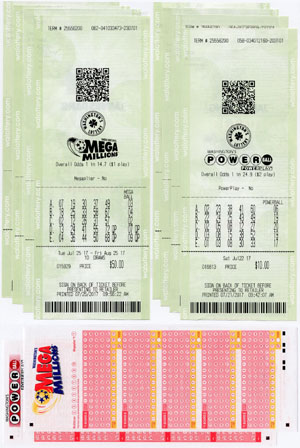 At the Non-Prize Ticket Mailing page you can submit a request for this service.
From the service page you can see the ticket(s) available for delivery.
The fee for this service is $10, which will be deducted from your account balance.
If your account balance is insufficient you must first deposit additional funds.
The shipping method used is Standard International Shipping,
------

so tracking is not available.
When your requested ticket(s) are mailed you will receive an email confirmation.
After shipment, your package should arrive within 2-4 weeks.
During New Year's season your shipment may take somewhat longer due to delays.
Mailing Contents
Non-Prize Ticket Mailing Confirmation Letter
Your Non-Prize Tickets
1 sheet of Mega Millions and PowerBall Betslips
Other
When there is a winning ticket for one of our customers, the GGLotto staff cashes it at an Official Lottery Store and adds the prize money to the customer's account balance. Non-Prize Mailing Service requests are only available for single-drawing tickets.
This service is not available for MultiDraw tickets.
Your ticket(s) are sent in a secure, non-transparent envelope for your privacy and security.
Tracking is not available

for shipments with this service. If delivery takes longer than four weeks, please be assured your package will arrive, it is just delayed.